FEMA (Federal Emergency Management Agency)  has created a Map Service Center to allow the viewing, printing or purchasing of Flood Insurance Rate Map for your particular address. You can save or print the local map of your address you create or purchase a full map of your area.
Click here to go to the FEMA Map Service Center
Town of Branford FIRMs can also be viewed on the Town of Branford GIS webiste: click here.  After reviewing and accepting the disclaimer for the Public page, you can use the property search, or enter the Interactive Mapping section of the GIS webiste.  Under Map Layers, click on 'Current FEMA Mapping' to turn on the most recent FEMA maps (note: only maps from FEMA's Map Service Center are regulatory maps; maps on the GIS website are for informational purposes only).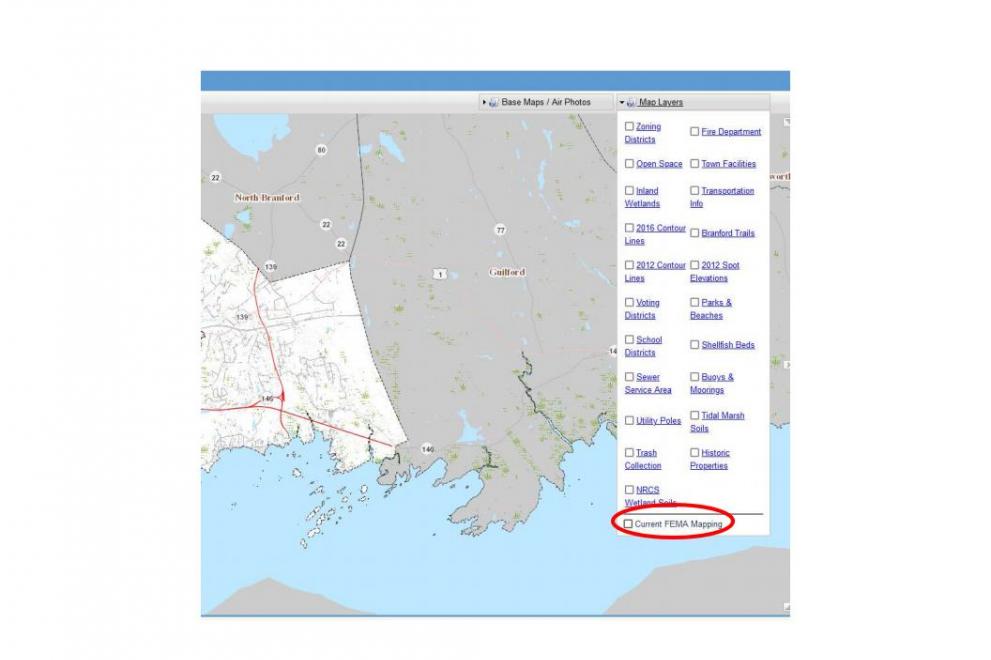 The Town of Branford is not affiliated with or responsible for the contents of the FEMA Map Service Center, it is offered here as a convenience for the residents or prospective residents.
For more information on Floodplain Management and Flood Insurance go to the Engineering Department page or go to www.floodsmart.gov